Siebel is a Proud Part of Sakonent's Heritage and Culture. It's in our DNA.
Almost everyone at Sakonent began his or her career in CRM by implementing Siebel. (Some of us have been doing it for far longer than we'd care to admit!)
It's the little things that get overlooked. Cloud-based applications are inherently vanilla and less flexible than on-premise versions. Most can only be tailored according to the rules set by the vendors because most, if not all, implementations are living on the same infrastructure platform. In all reality, some types of customizations just cannot be done.
Siebel's embedded best practices; tailored industry solutions and customer engaging features continue to make it the #1 CRM application.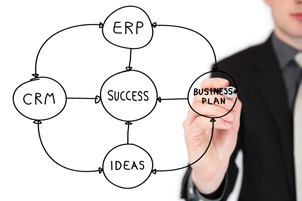 We Offer:
Onsite and offshore CRM consulting, implementation and outsourcing
Our approach: business process and user adoption first, technology second
Expertise and experience across sales, marketing and call centers
CRM experience to help with your project approach and/or software selection