Sakonent is an Oracle Gold Partner with a Specialization in CRM On Demand
For clients for whom value and ease of implementation are priorities, Oracle CRM On Demand is the trusted option. Sakonent is a CRM-specialized Oracle partner, providing collaborative CRM solutions that deliver business value rapidly and iteratively. Sakonent has been working with Oracle since before it was Oracle.
For many clients, to choose traditional CRM—where an implementation has to be built up from a generic platform—would be to reinvent the wheel. CRM-specific, Oracle CRM On Demand comes out of the box with deep capabilities in sales, marketing and customer service. Sakonent has developed a repertoire of vertical solutions for a variety of industries.

Of course, with all CRM, part of the power is in the customization.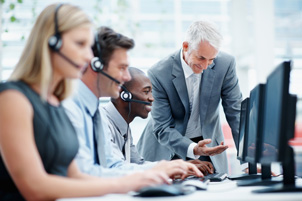 Sakonent has developed its approach to Oracle CRM On Demand customization by filling in gaps in the product. Always focused on user adoption, we want to make sure Oracle CRM On Demand speaks to the needs of users, so sakonent has developed plug-ins such as quoting, prospecting, self-service, case management, twitter integration, and e-mail case management.
In the right hands, Oracle CRM On Demand is fast--it's an excellent choice if you want a CRM solution that can be deployed quickly for your growing business, with minimal demands on your IT department. Sakonent implementations of Oracle CRM On-Demand measure the time to success in days and weeks, not months and years.
[story]
Sakonent executed our Oracle CRMOD project with the highest degree of professionalism. They concentrated on delivering the desired result despite some of our unique challenges. The knowledge and expertise of the team were highly appreciated.
- Project Manager, Kseniya Lindenmayer
[/story]
Sakonent-developed Oracle CRM On Demand add-ons:
Quote Module with PDF Generation
ZoomInfo Integration for Intelligent Prospecting and Data Quality