Sakonent is blackbaud's Preferred Project Delivery Partner.
Sakonent's expertise in CRM Consulting extends beyond traditional companies, having worked with many non-profit organizations and associations throughout our history. These organizations have overwhelmingly chosen blackbaud's CRM suite as the backbone for their fundraising and constituent management needs.
Sakonent has a long standing relationship with blackbaud, having delivered more than 30 projects over the past two years, spanning nearly all of blackbaud's vertical service organizations. This includes deep experience with Higher Education Institutions and Human Services Organization, along with significant exposure to Faith Based and Healthcare projects as well.
Sakonent has successfully leveraged its onshore/offshore model when delivering blackbaud projects and has also been able to execute projects with an exclusive offshore team when the project scope are well established and clients desire the highest value delivery model for their investment.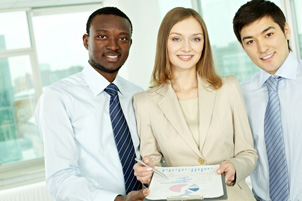 Sakonent offers a full array of capabilities across the blackbaud CRM spectrum, including:
BBEC Configuration and Customization
BBIS Development
Custom Reporting (transactional and data warehouse)
Data Conversion